Flexible product
Views:27 Author:Site Editor Publish Time: 2017-09-26 Origin:Site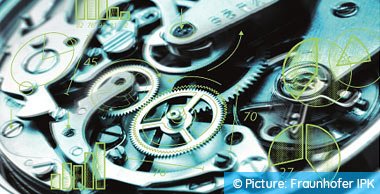 A tendency towards customer products
»Of- the-rack« was yesterday. Today, many enterprises execute customized processes for every client or even every single order - often with annual repetition rates 1.3. Letting buyers choose the color or styles of custom trainers or designing custom car interiors are no major problem. System suppliers regularly face completely different challenges: Their clients order components made from materials they have never used before or require certifications that their standard production processes were not designed to accommodate.
Spanners in the works
Such special requests are a tough test for the economic viability of production processes. The problem is simple: They take time. Mass production is designed to function like a Swiss clockwork: An order is received, and everybody knows what needs to be done. From incoming logistics down to the finishing touch and delivery, every process step is intricately linked with the next to keep the entire process running smoothly. This is not applicable to customized orders, which require much more coordination. A change in the raw materials needs careful checks whether the available machines can process the material, where the material can be procured, and how to proceed in general when it is not predetermined who does what at which point. This makes customized products much more expensive than standard mass production products.
End of the line for the production line
The many advantages of customized products let clients accept higher costs to some extent – but truly flexible manufacturing can only become economically sustainable if it is faster and cheaper than before. Throughput speeds and production costs need to be equivalent to more established mass production. Is that possible?