SGIMRI Take A Footprint Into Top International Research On Intelligent Manufacturing
Views:32 Author:Site Editor Publish Time: 2018-05-18 Origin:Site
The 9th I-ESA conference held at Fraunhofer IPK in the center of Berlin from 22nd March to 23rd March 2018. There were 162 Participants attend the conference.

I-ESA's unique balance of conference and workshops focused on current research, industry issues and leading edge research developments, makes it a major event for all in industries who have an interest in, or wonder if they may benefit from, an understanding of the potential opportunities offered by enhancing and managing interoperability in their enterprise systems and applications.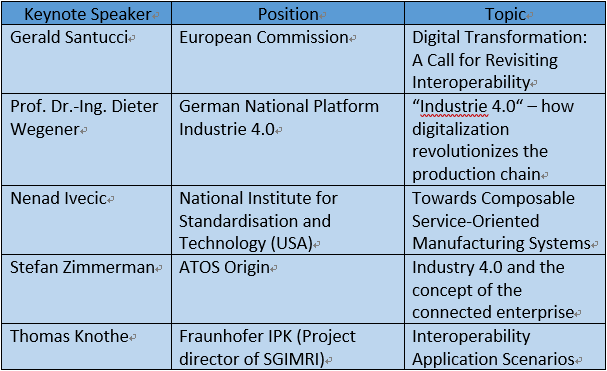 Next to the global Research Organization IFIP SGIMRI Sponsored Best Paper and Most Innovative Solution Award.