SGIMRI attends Sino-German Intelligent Manufacturing Entrepreneurs Conference II and successfully signs agreement with Daqo Group
Views:40 Author:Site Editor Publish Time: 2017-07-29 Origin:Site
The Sino-German Intelligent Manufacturing Entrepreneurs Conference II was held in Nanjing, China on July 28th, 2017. The conference was sponsored by the China Center for Information Industry Development, Administrative Committee of Nanjing Jiangbei New Area (JNA), Nanjing Municipal Economic and Information Technology Commission and Sino-German Intelligent Manufacturing Alliance. It was co-sponsored by the Chinese Institute of Electronics, Die Deutsche Gesellschaft für Internationale Zusammenarbeit (GIZ) and German Chamber of Commerce in China. It was organized by China Information Weekly and Nanjing Software Park. An Xiaopeng, Deputy Director of the Department of Information Technology and Software Service of the Ministry of Industry and Information; Li Bohu, Academician of the Chinese Academy of Engineering; Luo Qun, Standing Member of the CPC Nanjing Municipal Committee and Full-Time Deputy Secretary of the Party Work Committee of Jiangbei New Area; Qin Yan, Deputy Director of the Nanjing Municipal Economic and Information Technology Commission; representatives of the German government and relevant department officials of Nanjing and JNA attended the conference.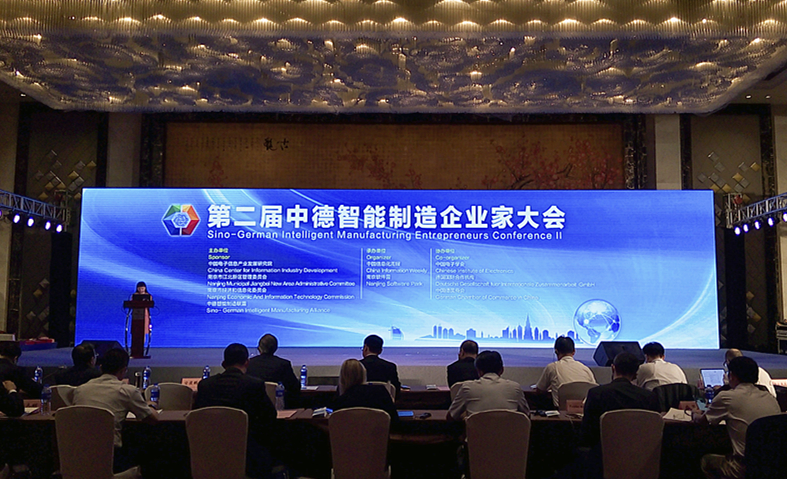 Addressing the conference, Luo Qun said, "As witnessed by the Chinese premier and the German chancellor in 2016, Nanjing and the Fraunhofer-Gesellschaft have signed a Memorandum of Understanding on the co-establishment of Sino-German Intelligent Manufacturing Research Institute (SGIMRI) in Jiangbei New Area. Currently, Jiangbei New Area is leveraging SGIMRI and other innovation platforms to accelerate the construction of a Global Intelligent Manufacturing Design Center. SGIMRI plays a central role in the development of the intelligent manufacturing industry in Jiangbei, Nanjing and even Jiangsu province. Jiangbei New Area will strive to build itself into a demonstrative base for Sino-German cooperation in intelligent manufacturing sector. It will establish platforms for entrepreneurs, pool forces to power industrial development and promote better connectivity between Made in China 2025 and Germany's Industry 4.0."
At the ceremony, SGIMRI Chairman Li Jiang signed an official agreement with Daqo Group Limited on behalf of SGIMRI. According to the agreement, SGIMRI will team up with the Fraunhofer IPK Institute to provide a comprehensive solution for the intelligent transformation and upgrade of Daqo Group's production system.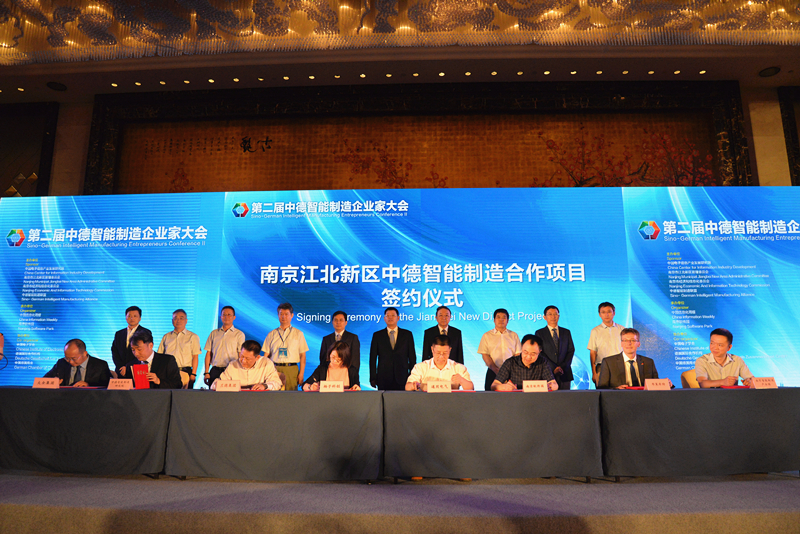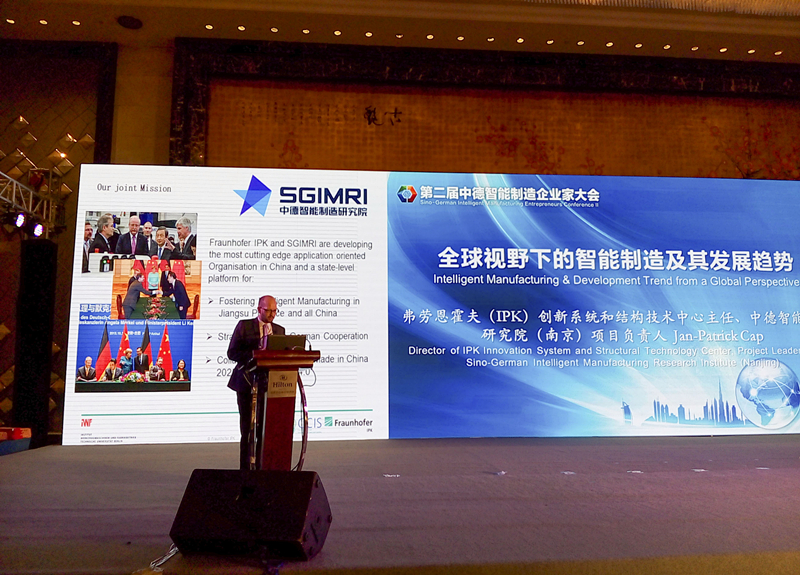 On behalf of SGIMRI, Jan-Patrick Cap, a German expert, project leader at SGIMRI and Head of Competence Center for Innovation Systems and Structures at Fraunhofer IPK, delivered a keynote speech titled "Intelligent Manufacturing and Development Trends under a Global Perspective". Jan-Patrick Cap said that the Fraunhofer IPK Institute would work with SGIMRI to push forward Sino-German cooperation in intelligent manufacturing sector to new heights. SGIMRI CEO Cao Yang and vice presidents Wu Wei and Cheng Xueyin also attended the conference.