SGIMRI marks presence at Jiangsu, China-2017 Cooperation Symposium for Top Universities and Institutes
Views:20 Author:Site Editor Publish Time: 2017-07-06 Origin:Site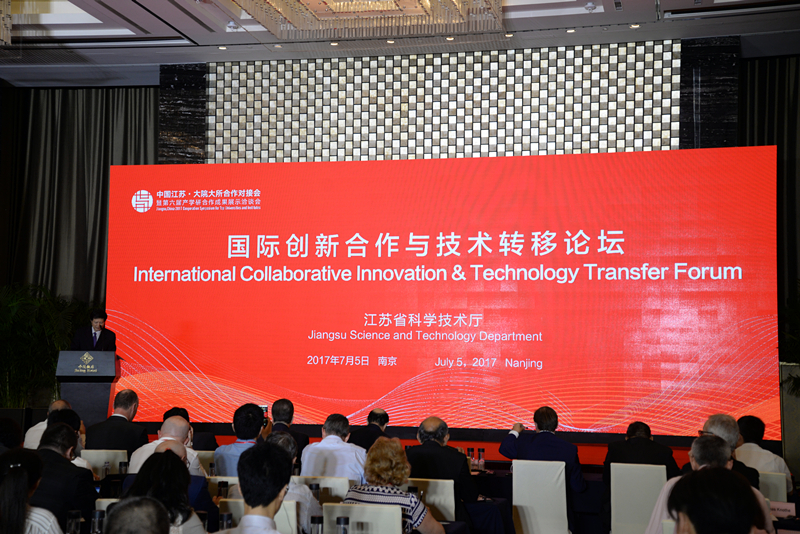 Jiangsu China - 2017 Cooperation Symposium for Top Universities and Institutes was held in Nanjing on July 5th, 2017. More than 1,500 experts from over 260 top universities and institutes in more than 20 countries around the world attended the event. At the International Forum on Innovation Cooperation and Technology Transfer, Professor Holger Kohl, a German expert at Sino-German Intelligent Manufacturing Research Institute (SGIMRI) and Executive Director of the Fraunhofer IPK, delivered a keynote speech on behalf of SGIMRI.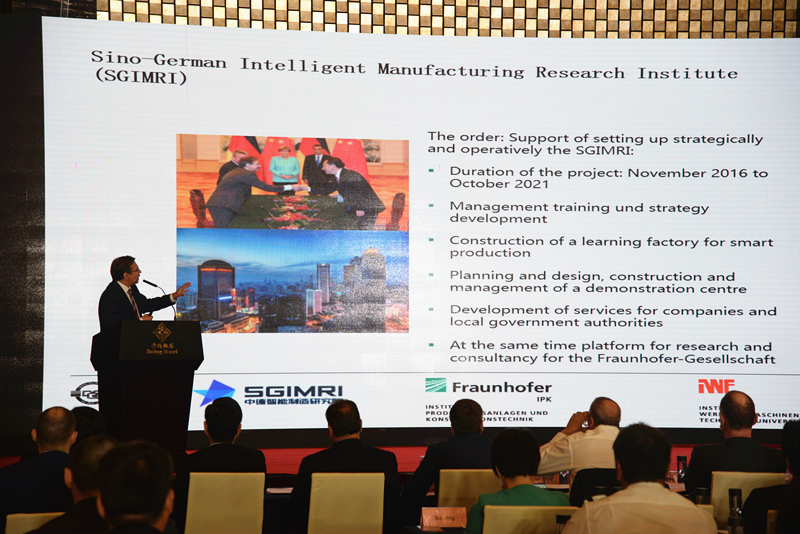 Professor Kohl presented an overview of the Fraunhofer IPK Institute and made a detailed speech on the status of construction and bilateral cooperative project achievements of SGIMRI in the past year. Professor Kohl said, "SGIMRI, as the first application-oriented institute in the field of intelligent manufacturing in China, is a beacon amidst cooperation projects that have taken place between IPK and China. SGIMRI has made steady progress and achieved interim results."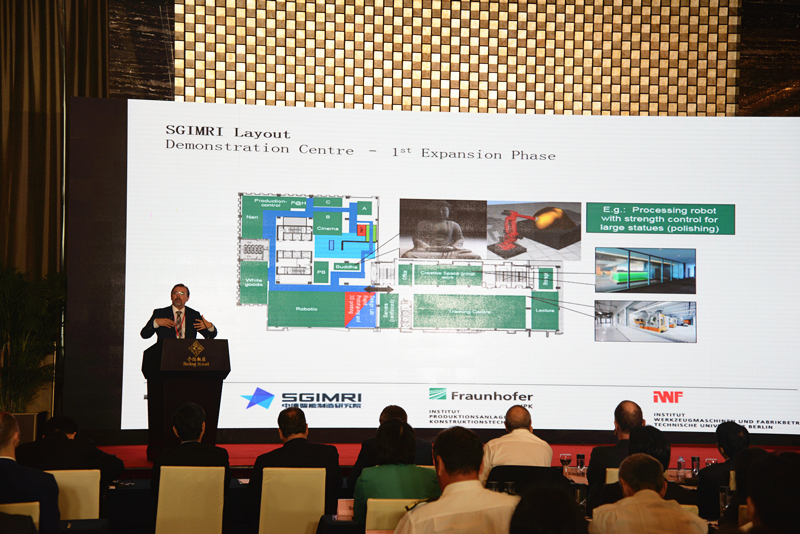 (Professor Kohl introduces Robot Polishing System that SGIMRI has designed for Aerosun Corporation)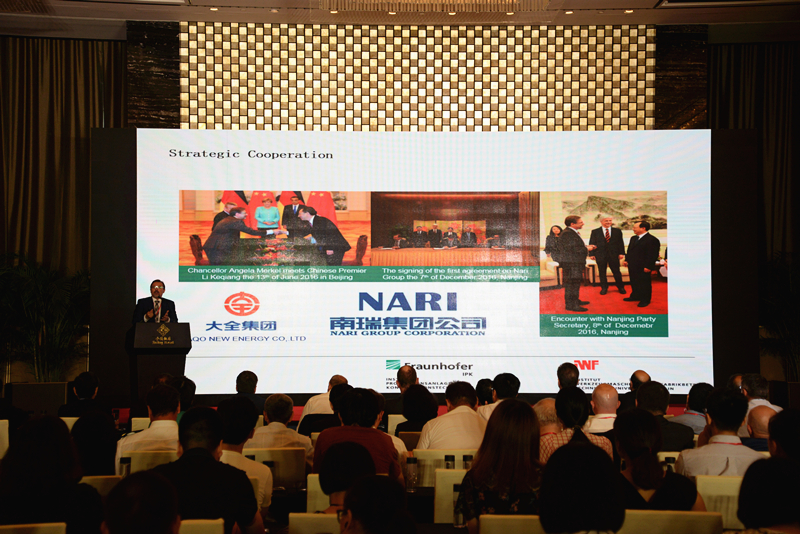 (Professor Kohl introduces cooperation projects between SGIMRI and NARI Group and Daqo Group)
Moreover, Professor Kohl said that strengthening international cooperation in innovation and technological development could better ensure mutual benefits. "The Fraunhofer IPK Institute and SGIMRI are willing to work together and serve the transformation and upgrading of Jiangsu's manufacturing industry towards more flexibility and productivity, make their due contribution to the innovation-driven development strategy in Jiangsu Province and aid Made in China 2025," the professor said.
SGIMRI Chairman Li Jiang, German expert Professor Thomas Knothe and project managers Jan-Patrick Cap, Burkhard Schallock, Michael Obenaus and Patrick Gering attended the Forum.